About
After nearly 15 years at Hyundai Dealerships, I decided to start my own business. I have always felt strongly that there must be a place out there for honest mechanics to take care of peoples vehicle needs. In 2009, Murray's Garage open its doors. It's been my passion for my entire career to help people. By starting Murray's Garage I went back to my roots. I apprenticed at small independent shop where customers were our focus. There it was instilled in me that repairs shops should be there to help people. I still firmly believe that preventative maintenance is one of the best things someone can do to keep their vehicle running well.
Whether your car needs a full overhaul or just an inspection so you could have peace of mind before a road trip. Murray's Garage was created so I can give my clients the best service and attention possible. Above all else, I focus on building trust with my clients. My top priority is to keep you and your family safely driving down the road.
Over the years, we have expanded to included car sales in addition to our service department. From one guy and a toolbox, to a staff of 8 people taking care of your every automotive need. I feel that I have been truly blessed with the privilege to hand pick the best of the best for my team. We still operate out of a small facility, but we are nothing short of top of the line. With the latest technologies, best automotive minds and front line staff. We are fully equipped to take care of your every need. From our family to yours, thank you.
Murray Fries,
Owner Operator
World's Most Okayest Boss
The Man Of Many Hats
Sales Guy
Former Mechanic That Pushed Out And Forced To Move Upstairs To The Sales Department…
We proudly sponsor Hospice Wellington.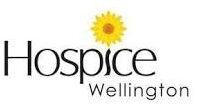 ---
Change your oil. Change a life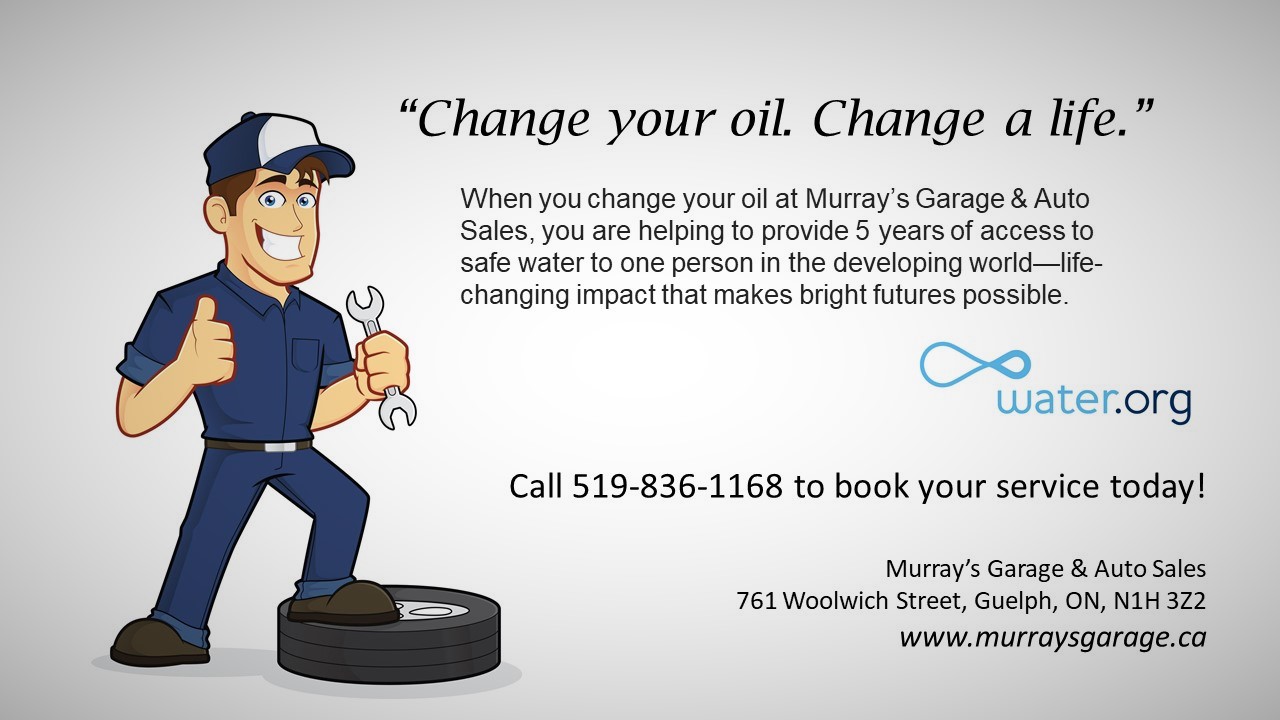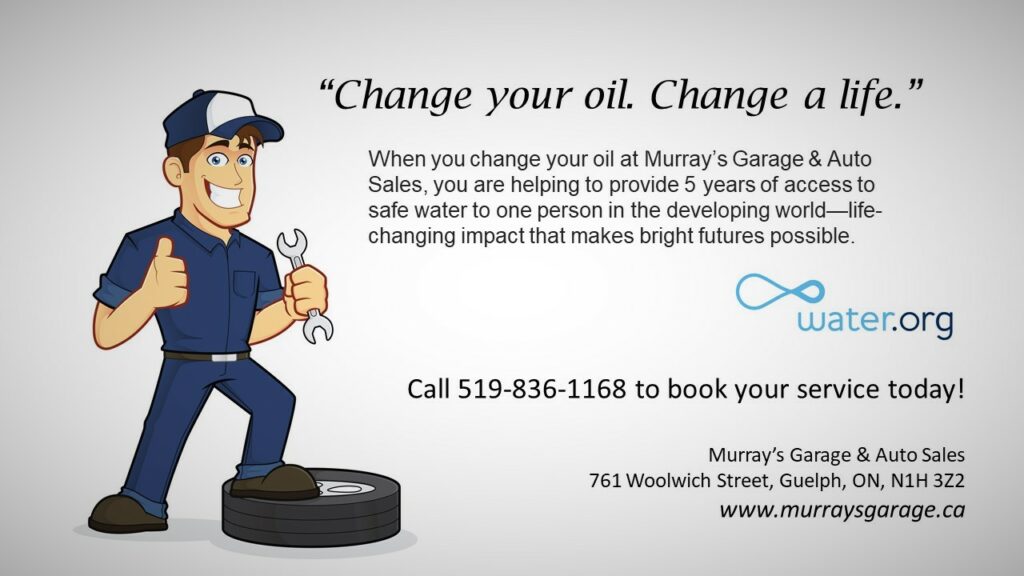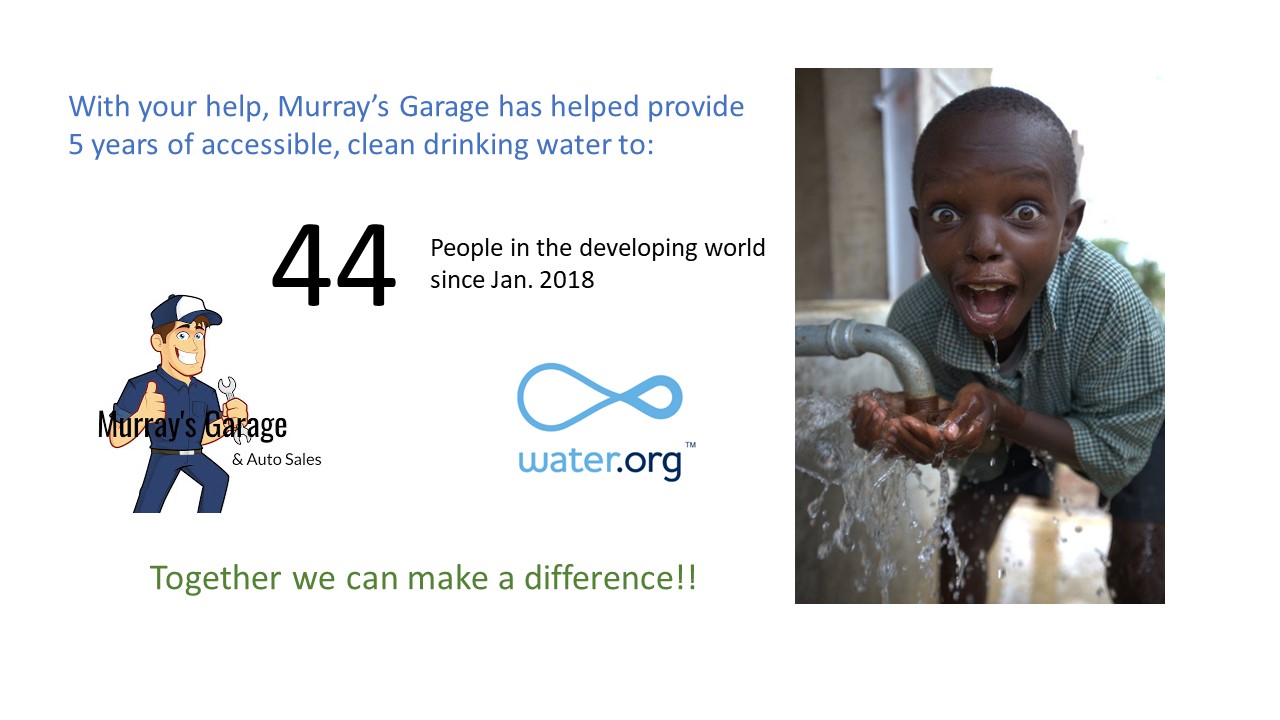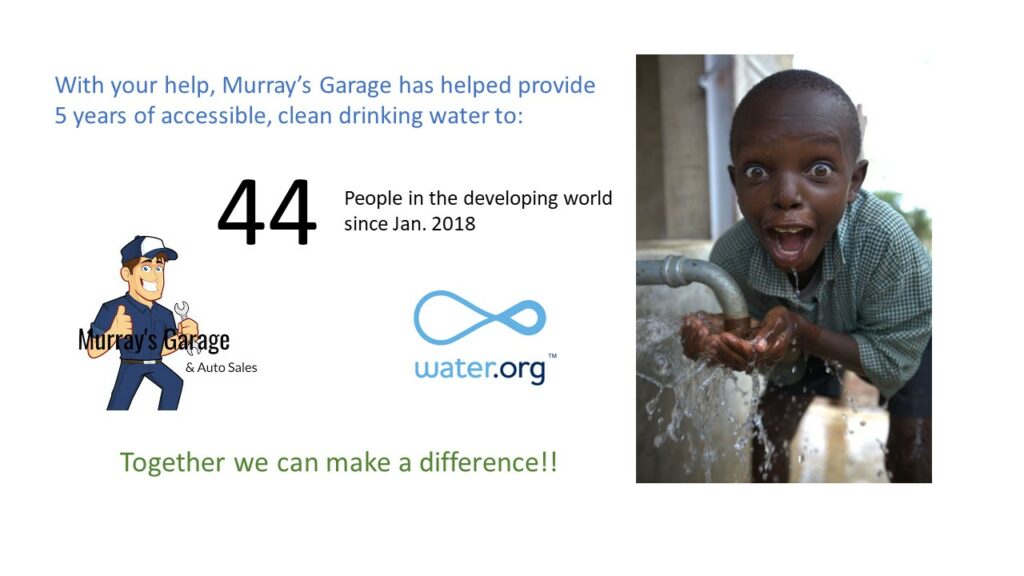 We are an OMVIC licensed used car dealer. OMVIC is responsible for administering Ontario's Motor Vehicle Dealers Act, to ensure a fair, safe and informed marketplace in Ontario by protecting the rights of consumers, enhancing industry professionalism and ensuring fair, honest and open competition for registered motor vehicle dealers.

We are also a UCDA member dealer. UCDA members voluntarily agree to a Code of Ethics urging them to:
Disclose everything they know about the vehicle
Present their vehicles fairly and accurately
Ensure that customers fully understand the products and services being offered
Deliver on all promises
Deal with reasonable complaints promptly
★ ★ ★ ★ ★
Had a great experience purchasing my new to me car! Very knowledgeable and patient staff. Stefan was great at explaining everything to me. I would definitely recommend!
★ ★ ★ ★ ★
Came to Murray's Garage and Stefan was the best. He helped me get financing and a warranty within my budget. If you are looking for financing I recommend giving Stefan a call!! Thanks again.
★ ★ ★ ★ ★
Bought a 2014 Corolla, car was in excellent condition and had a great price. I financed it and Stefan there basically got everything done i just had to go and pick up the car. Stefan got my finance approved with comparatively very low interest rate even though I had next to no credit history. The dealership is great and will help you at every step of the way.
★ ★ ★ ★ ★
Stefan is by far the best salesperson I have ever dealt with. I've bought many cars over the years and he made the experience easy and fast and treated me like a person, not a commission.
★ ★ ★ ★ ★
My girlfriend and I just bought a car from Stefan at Murray's Garage. We got nothing but the best service, took time to explain the extended warranties and got her approved for financing while we were there. Best car buying experience I ever had.